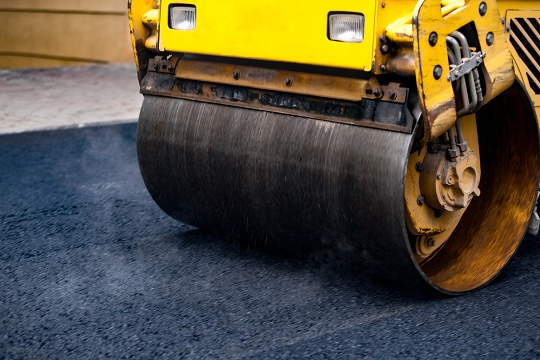 Brad Vontz began Vontz Paving Inc. in 1992. After having grown up working in the asphalt paving industry, Brad purchased a small asphalt plant, planning to pave driveways, residential roads, and parking lots – which he did for next twelve years. Then in 2002, his oldest son Sean, and then in 2010 his other son Jay, joined the business full time.
Together Sean, Jay, and Brad started growing Vontz Paving Inc. by adding talented, hard-working employees and acquiring newer more efficient machinery. Since acting on this vision and doing the necessary hard work, Vontz Paving Inc. has sought to be a leader in both the asphalt paving industry and as an employer.
Today, Vontz Paving Inc. is the premier asphalt paving contractor in the state of Nebraska. Our project sizes range from city streets to Interstate expressways. Vontz Paving Inc. project locations are spread out from western Nebraska into the central part of the state. Most of our projects are located within 100 miles of Hastings, NE which is our home location. Vontz Paving Inc. continues to be the most innovative asphalt paving contractor in Nebraska, and strives to stay on the cutting edge of technology with strong well rounded employees.